BASELWORLD 2016 HIGHLIGHTS

17/03/2016
| | |
| --- | --- |
| | As a premier event in watch and jewellery industry, Baselworld 2016 started today. For any queries about Buler, please come and visit us at Stand A04, Hall 4 to get more information. |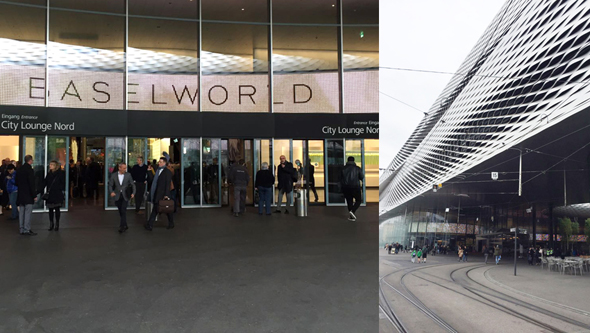 ---

BASELWORLD 2017 HIGHLIGHTS

23/03/2017
As a premier event in watch and jewellery industry, Baselworld 2017......
Baselworld 2017, 23-30 Mar

17/03/2017
The 45th Baselworld 2017 will be held in Basel, Switzerland.
HONG KONG WATCH & CLOCK FAIR 2016

06/09/2016
Hong Kong Watch & Clock Fair is held in......
INHORGENTA MUNICH 2016

04/03/2016
Buler participated with great success in the Inhorgenta Fair 2016......
BASELWORLD 2016

01/03/2016
The world's remarkable Watch & Jewellery Show......
HKTDC Watch & Clock Fair 2015

02/11/2015
In 2015, Buler exhibited their latest collections, the Racer Collection and the Sea Hunter Collection......
Racer

23/10/2015
In 2015 another innovative watch design, the Buler "Racer" collection makes its debut......
BASELWORLD 2015 HIGHLIGHTS

22/04/2015
Baselworld 2015, undisputedly the premier event when it comes......
BASELWORLD 2015

17/02/2014
The world's leading Watch & Jewellery Show will be......
Ocean Hero (Chronograph)

01/01/2014
With a long history in designing sports watches, Buler has managed to......
Sea Hunter

08/03/2012
The Buler "Sea Hunter" collection is a reference to navigators who devote themselves to explore......